Here is a simple review of some books I have read concerning this hobby. I have written a brief summary of the book with a scanned picture of the cover. The comments I have written are my own. The bibliography will give the necessary information to buy or order the book from a dealer.
Publishers can e-Mail me with information for reviewing their publications.
SALTWATER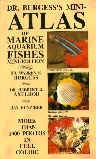 Dr. Burgess's Mini Atlas of Marine Aquarium Fishes*mini-edition was printed by T.F.H Publications, Inc. LTD in 1991. The book was written by Dr. Warren E. Burgess, Dr. Herbert R. Axelrod and Ray Hunziker. This is the smaller version of the BIG Atlas. It is the most encompassing reference for marine fishes I have read. It covers a wide variety of fish and has a 251 page section covering equipment, setup, maintenance, diseases, feeding and a lot of other necessary information. This book also gives names of species in their general and scientific names. I would expect to see this book or its BIG brother on every marine hobbyist book shelf.


The Marine Fish and Invert Reef Aquarium was printed by Aardvark Press in 1989. It was written by the legendary Albert J. Theil. This book covers much of the marine hobby in a clear and concise manner. It ranges from fish to reef management. I have learned many things from this book such as lighting, setup, and water chemistry. I would recommend this for the intermediate hobbyist.


Advanced Reef Keeping I was printed by Aardvark Press in 1989. It was also written by Albert J. Theil. This is a more encompassing volume and covers additional topics geared for the advanced hobbyist. It goes into more detail concerning equipment. This publication assumes you have a command of the hobby and need specific answers to advanced questions.


The Reef Tank Owner's Manual was written by John H. Tullock in 1991 by Aardvark Press. This is a great addition to any reef enthusiast library. The author has a dedicated portion of the book to creatures and their habits. This book, in addition, gives many informative hints and tips on corals, anemones, shrimp, tube worms, and other tank inhabitants.
Please pick up a copy today!


Ten Easy Steps to a great looking saltwater aquarium was printed in 1991 by Aardvark Press. It was written by Albert J. Thiel. This book is a perfect step by step solution to marine aquarium problems. The book takes the premise that you have a 55 gallon aquarium with a average load of creatures and a wet/dry filter. It walks you through the process of water testing and finally to a healthy aquarium. This book has been responsible for countless people being put on the right track to a healthy aquarium.
I would recommend it to anyone with continual problems.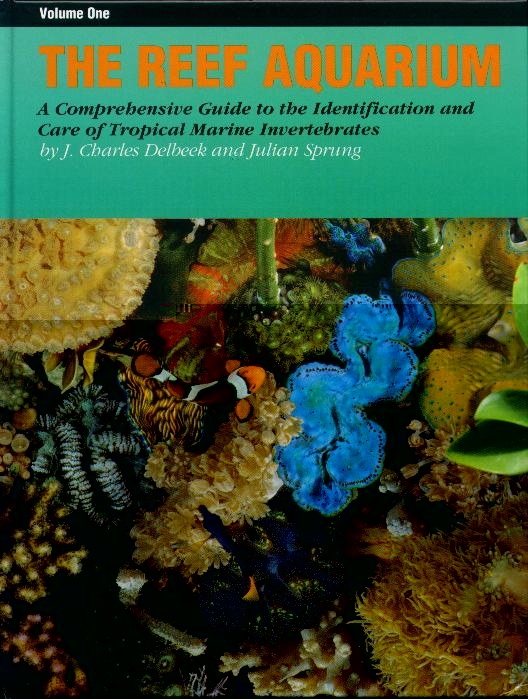 The Reef Aquarium Vol.1 was printed in 1994 by Ricordea printing. It was written by J. Charles Delbeek and Julian Sprung. I have just finished reading the $59.99 book and was impressed. The sections were seemingly put together from many sources. This gave it the appearance of many different viewpoints. We all can relate to the many different opinions concerning this hobby!! The sections on animal care were wonderful and informative. They covered the care of many different species of coral. Including placement, feeding, light requirements, and much more.
I would recommend this book for all reef enthusiasts.

The Reef Aquarium Vol.2 was printed in 1997 by Ricordea printing. It was written by J. Charles Delbeek and Julian Sprung. This book is the second in the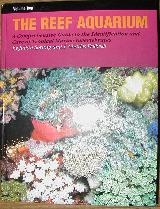 series. The third is due out sometime in January 2003. Wonderful sections on the biology of soft corals, Zoanthids, Anemones and Corallimorpharians. I was paying close attention the the sections on care and identification of soft corals. This volume seems to concentrate on soft corals as a whole as compared to the first volume which was more general on reef keeping. The last section on Predators, Pests and The Good Guys is a must read for identification of those odd looking animals you can't quite figure out if they are friend or foe.
I would recommend this book for all reef enthusiasts.

The Reef Aquarium Vol.3
Coming Soon January 2003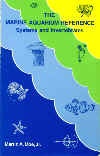 The Marine Aquarium Reference was printed by Green Turtle Publications in 1989. It was written by well known author Martin A. Moe Jr. This is my all encompassing reference book for fish and reef management. It is the advanced version of a book written by Moe called The Beginner to Breeder. I sold both of these books to beginning hobbyists for years. The tables, diagrams and information contained inside are top notch. Moe gives special attention to water chemistry with a strong section on feeding creatures. He gives good tips on how to buy and prepare food from the supermarket.
I feel all of Moe's books are great reading.


The Book of the Marine Aquarium was printed in 1992 by Tetra Press. It was written by Nick Dakin with the forward written by Julian Sprung. I like this book as an all around guide to the marine hobby. It has pictures of over 300 marine fish and invertebrates. This book is a much more elaborate edition than the first one and contains more information and pictures.
This my favorite book put out by Tetra that I own.


The Tetra Encyclopedia of The Marine Aquarium was printed in 1987 by Tetra Press. It was written by Dick Mills with Dave Keeley and Terry Evans as consultants. This is a good reference for the beginning marine hobbyist. It contains sections for equipment, caring, maintenance and has a great fish compatibility chart on page# 46&47. I enjoy the pictures this book has to offer. They contain some of the most natural habitat pictures I have ever seen.

The Marine Aquarium Handbook Beginner to Breeder Was Printer in 1982 by Green Turtle Publications. It was

written by Martin A. Moe jr. This was the first book I ever read about saltwater aquariums. It is filled with useful information and a large section on food. I highly recommend this for all hobbyist.

FRESHwater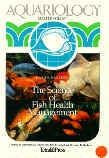 AQUARIOLOGY The Science of Fish Health Management is a wonderful book printed in 1992 by Tetra Press and written by Dr. John B. Gratzek and Ms. Janice R. Matthews. This reference book covers three section: (1) Establishing a Healthy Aquarium (2) Anatomy, Genetics and Breeding to Diseases and (3) Parasites of Aquarium Fish. The majority of this book covers freshwater fish, however there is a section in Diseases covering marine fish. I use this book regularly concerning the diagnosis and treatment of fish. It also gives an easy to understand explanation on the internal structures of fish. I would pay special attention to the sections dedicated to gills and the effects of poor water quality. I would highly recommend this book to every hobbyist !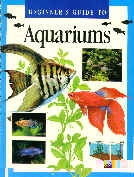 Beginners Guide to AQUARIUMS was printed in 1992 by Publications International, Ltd. and written by Ed Bauman with Paul Victor Loiselle, PhD as a consultant. This is an introductory text to the aquarium hobby. It is written to cover the basics such as equipment, setup, maintenance and brief descriptions of fish species. Well organized, but lacking in technical information.
Good book for beginners !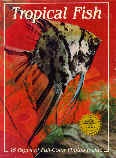 Tropical Fish was printed in 1984 by T.F.H Publications, Inc. Ltd. This book is written in black and white text with sixteen color pictures. It was written as a fish reference covering the Genus and Names of species, descriptions, and habits.
It was a $5.00 retail book with not much detail.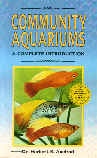 Community Aquariums was printed in 1987 by T.F.H Publications, Inc. LTD and written by Dr. Herbert R. Axelrod. This is a nice full color book written to cover most of the species contained in a community tank. 90% of the book covers species with descriptions and habits. I would recommend this as a beginners book !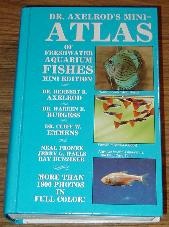 Dr. Axelrod's Mini-ATLAS is printed by T.F.H Publications. This is the bible of freshwater aquarium fish. I don't have to say another thing..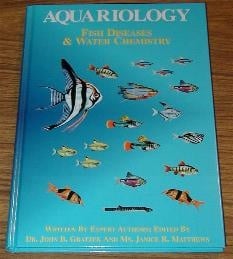 AQUARIOLOGY Fish Diseases & Water Chemistry was printed in 1992 by Tetra Press. It was written by Dr. John B. Gratzek, Dr. Richard E. Wolfe, Dr. Emmett B. Shotts, Jr., Dr. Donald Dawe, and George Blasiola. This reference book is for diagnosing and curing freshwater and marine fish. The parent book with all the same information is the other AQUARIOLOGY book in my saltwater section. This particular book only has the Disease section. Both are well organized and informative. This book has nice color pictures to illustrate disease.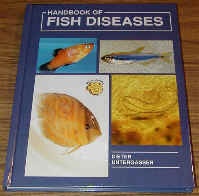 Handbook of FISH DISEASES was published in 1989 by T.F.H Publications. The book was written by Dieter Untergasser. This is by far the most informative book about fish disease I have ever read. The flow charts to diagnosis and cure is informative and easy to follow.

Computer CD's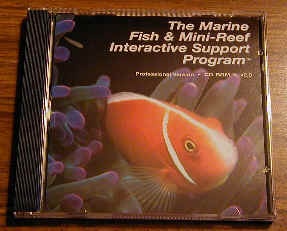 The Marine Fish & Mini-Reef Interactive Support Program is a CD for your computer. It has many wonderful attributes. The first I would like to mention is the disease section. You are given questions to answer concerning your fishes problem and the computer gives you the disease. I also like the maintenance section. You can keep records of your aquariums !! The other sections have pictures and movies about many different species of fish and corals. If you are looking to play with your computer and enjoy fish this is the program to get..


Publishing Inquires!
Todd@aquatic-care.com